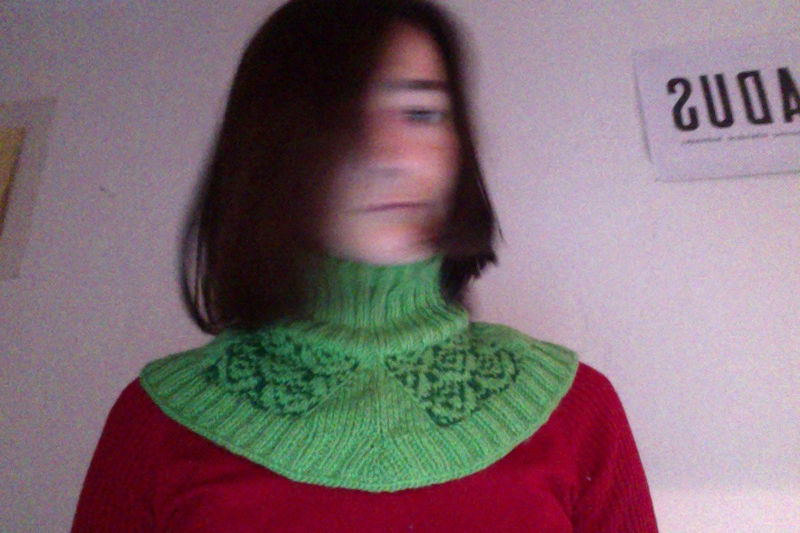 Barcelona, December 2011
Going back to Tallinn, always happy, always with uncertainty.
Time of meeting, time of absence. Going there, knowing that you leave. Living in a day by day to change it and to live another one.
There is a different reality, a different culture, habits, gestures and expressions.
The difference attracts us, whenever there is the same base, but  what really captivates us is the estimation.
In Estonia the sky is blue and the sun doesn't heat the same way.
The climate determines their impulses, also their clothes.
My eye catches parts of their reality. This what they have always seen,  I discover as something new.
I start a new relation with new elements that accompany me in my everyday life here and there.
I have them, I put them on, I enjoy them, they protect me from the cold.
I'm warmed by the woolen neck-warmer, one-colored, smooth, the same that warms their children.
I'm warmed by the gloves, which I collect for the beauty of their drawings, which are repeated. They are patterns.
I specify my thoughts and hence starts the action.
I combine the woolen neck-warmer with the patterns on the gloves.
'ehe' means jewel in Estonian. The idea is to have a necklace that warms and decorates.
It comes from Estonia and it must be made in Estonia.
There are 4 people who collaborate in interpreting my idea, starting from:
_compilation of traditional drawings and a combination of colors for the patterns.
_a model for the design of the woolen neck-warmer.
3 trips to Estonia and I end up finding the adequate result from 1 of the proposals.
After 9 months 'ehe' presents itself and multiplies.
'ehe' – to show the fascination that I feel for their culture, for their tradition, for their people, those that surround me…
aitäh!